Is your favourite Singaporean drink on the list?
Every singaporean has a favourite drink, something that will bring back those old memories like nothing else. Whether it was that small bite you'll get on your way home, or that late night Hawker center snack, we remember those moments through these drinks. The beverages in this list will take you back to home, one small sip at a time.
1. Teh and Kopi
The drink with spelling only a true Singaporean will know. Derived from Malay and Hokkien, Teh and Kopi are two drinks you will always find in any Singaporean kopitiam. With its distinctive sweet taste of condensed milk, one never forgets the taste of them.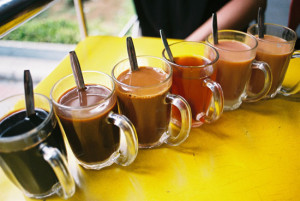 2. Sugarcane Juice
Go to any hawker center in Singapore and you'll remember the noisy sound of sugarcane being feed into the mill. This drink has a sweet taste that can only be found naturally without artificial ingredients making it a lifelong classic. Next time you're in Singapore don't forget to order a mug of it.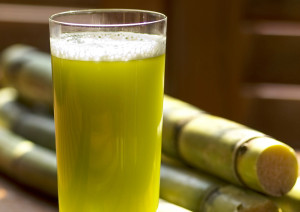 3. Bandung
You'll never miss a tall refreshing glass of Bandang with it's bright pink colour. This drink is popular throughout Malaysia and Singapore since the British Colonial days. Rumour has it that drink vendors added this drink's bright colour in order to help people differentiate it from Teh Tarik.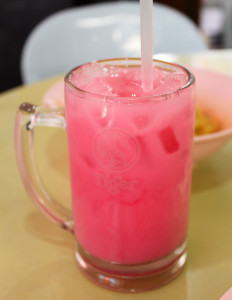 4. Bubble Tea
Everyone who has ever drank it all agree; Bubble tea is an addiction. Don't be shocked to see line after line of people waiting for their daily dose throughout Singapore. With it's large chewy pearls and sweet milk tea who can possibly resist?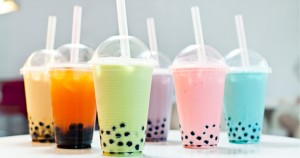 5. Milo Dinosaur
What happens when you put milo powder on top of a cup of milo? You get the Milo Dinosaur! With Singapore being one of the largest consumers of Milo it's no wonder that someone had the great idea to add more milo to milo.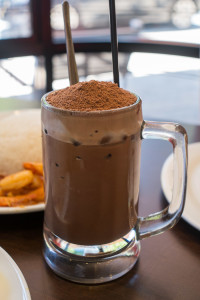 6. Barley Water
A traditional Chinese remedy, this drink not only tastes good, it has been known to help the digestive system, sore throats and many other ailments. Most importantly, this drink helps to lower body heat which we all know is very helpful when living in Singapore. Whatever your reason for drinking it you'll never forget the unique taste of this drink.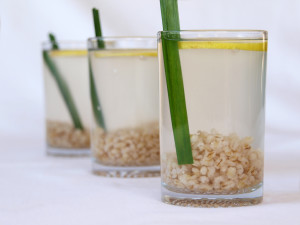 7. Soya Bean Milk
A drink not only popular in Singapore but around the world. Chances are your local coffee shop gives you the option to use soy milk rather than normal milk. This drink doesn't only taste amazing, it only has many medical benefits, making it a very healthy treat.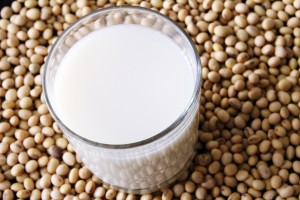 8. Chin Chow Grass Jelly
Made from a type of herb, it's boiled down and cooled to form large slabs of chewy jelly. This drink is so versatile that you can have it in a glass, bowl, or in bubble tea. Like barley water this drink also has many health benefits such as lowering blood pressure.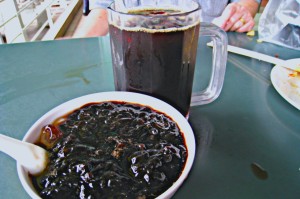 9. Teh Tarik
No one ever forgets how Teh Tarik is made. Even now you can still remember those long streams of teh stretching further and further as an audience watches in wonder. You will find this drink everywhere from, outdoor stalls, restaurants, and kopi tiams. There's nothing like having this hot brew to go alongside your roti.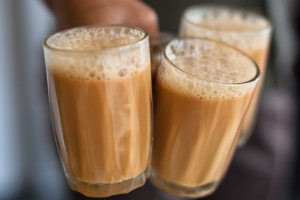 10. Lime Juice
The drink that can only be described by one word – Shiok! With it's sweet and sour taste, lime juice has become the perfect way to refresh yourself after a long day in the heat. Pair this beverage with some hot and spicy chili crab for an experience your tastebuds will never forget.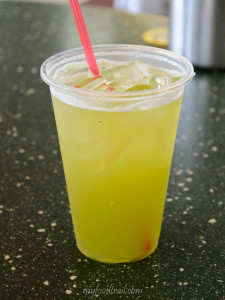 Are you a Singaporean or ex-Singaporean?
The Merlion club connects Singaporeans in Melbourne and Australia. We aim to foster fellowship and business networking among Singaporeans/former Singaporeans and their families in Australia and friends of Singapore. Come join us!