We are a friendly group who are proud of our Singapore heritage and passionate about our culture, especially our food!
We are all professionals (and semi-retired professionals) working (or who have worked) in various sectors including banking and finance, accounting and auditing, human resource, education, logistics and supply chain management, hospitality, sports science and, media and communications.
Committee members
President:  Peter Koh
Vice President: Cecil Roche
Treasurer: Melvin Leong
Secretary: Christie Teo
Social Secretary: Lyn Richardson
Members:  Julie Roche
                 Mark Koh
                 Caroline Tan
                Jasper Kwok (Legal Advisor)
                Richard Leong (Senior Advisor)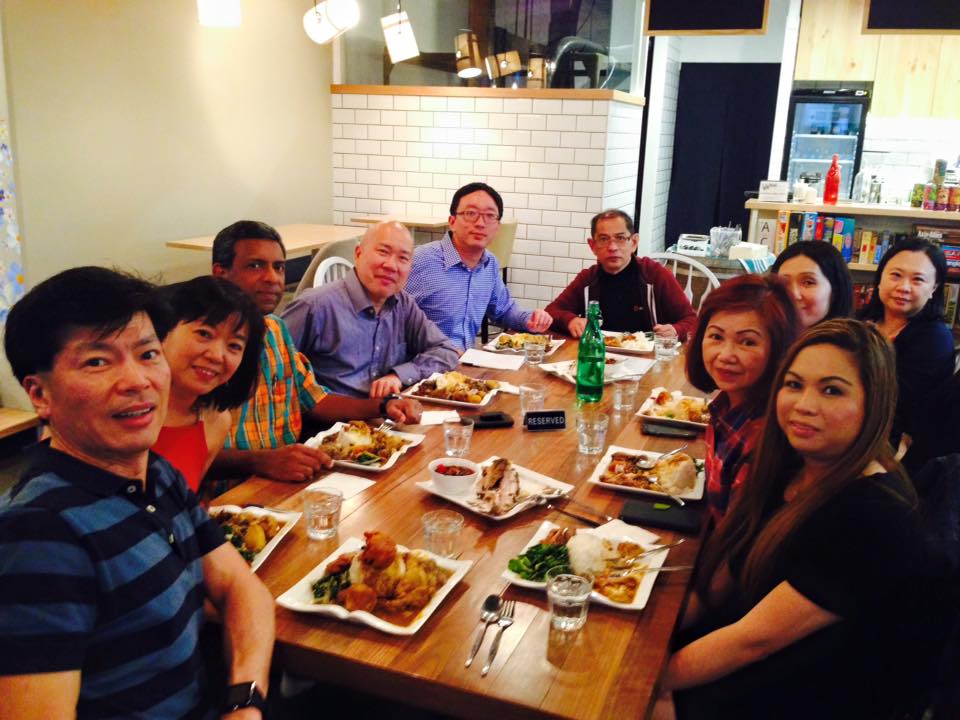 * Please note that except for the above named persons, no other persons can claim to be acting on behalf of or representing the Merlion Club Melbourne.