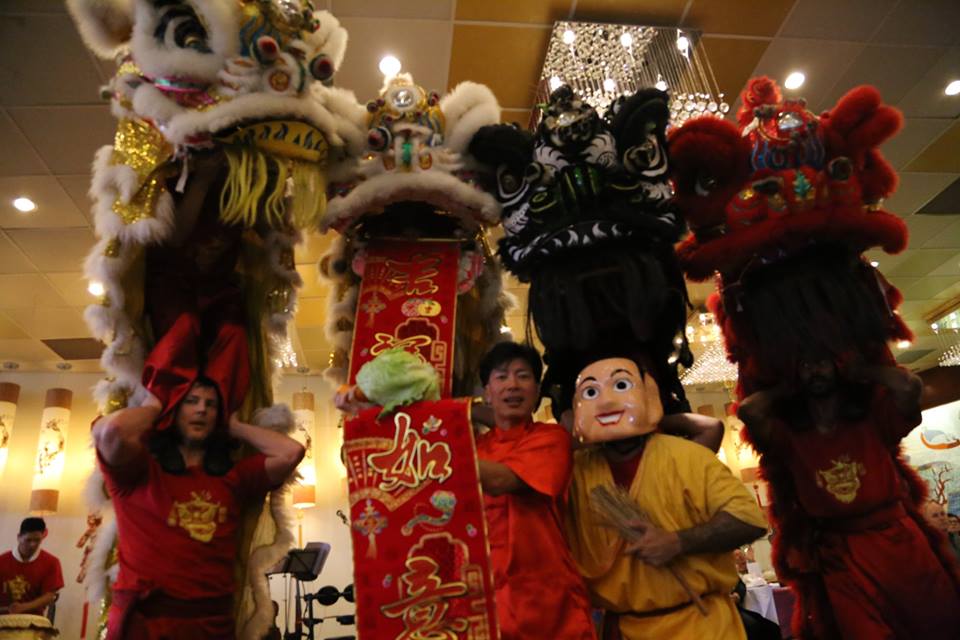 It was wonderful to see 226 Singaporeans, their families and friends gather together to usher in the lunar new year.  The evening began auspiciously with an energetic lion dance which featured our very own Monkey King. This was followed by the 'properity lohei yusheng' where tables did their best to out do each other in tossing their salads as high as they could to enjoy good fortune and luck. Then everyone sat down to a sumptuous dinner catered by the Gold Leaf Chinese restaurant in Docklands. Guests were then treated to cultural and musical performances and the night ended with a lucky raffle draw with the top prize of a $1500 luxury men's watch.
The Merlion Club would like to acknowledge and thank our sponsors and corporate supporters for this event:
CDC Victoria
Imp Jewellery
Auswell Group International
WatchWorx Pty Ltd
Scoot Airlines
Dotts Homeware and Rugs
Chinatique
Yeo's
Special thanks also to the lion dance troupe helmed by Singaporean Sifu Kelvin, karaoke singing champion Roger, tai chi extraordinaire Kim, Monkey king Simon, members of the Merlion band and ex-professional DJ Johnny Avatar who all contributed to making the event a great success. The club would also like to thank all the volunteers and committee members who worked hard to ensure everything went smoothly during the entire evening.  That this was an 'All Singaporean' affair made everyone who attended extremely proud of the talents in our community.